Key Advantages of LED Solar Simulations
LED-based solar simulation systems provide a high level of control that offers substantial testing advancements and greater visibility into solar cell metrics. Here are some of the most prominent advantages:
Individual Control of LED Lights
Advanced LED simulators can individually control each LED light, allowing enhanced tests for both spectral and spatial non-uniformities. This allows these units to tune spectral response and identify spatial non-uniformities.
Spectral Tunability
LED-based solar simulators can individually adjust the light intensity applied to both individual solar cells and their junctions. Granular spectral control enables highly accurate fine-tuning of both the cells and junctions with a variety of different spectra across a wide range of different cell types to ensure efficiency and performance.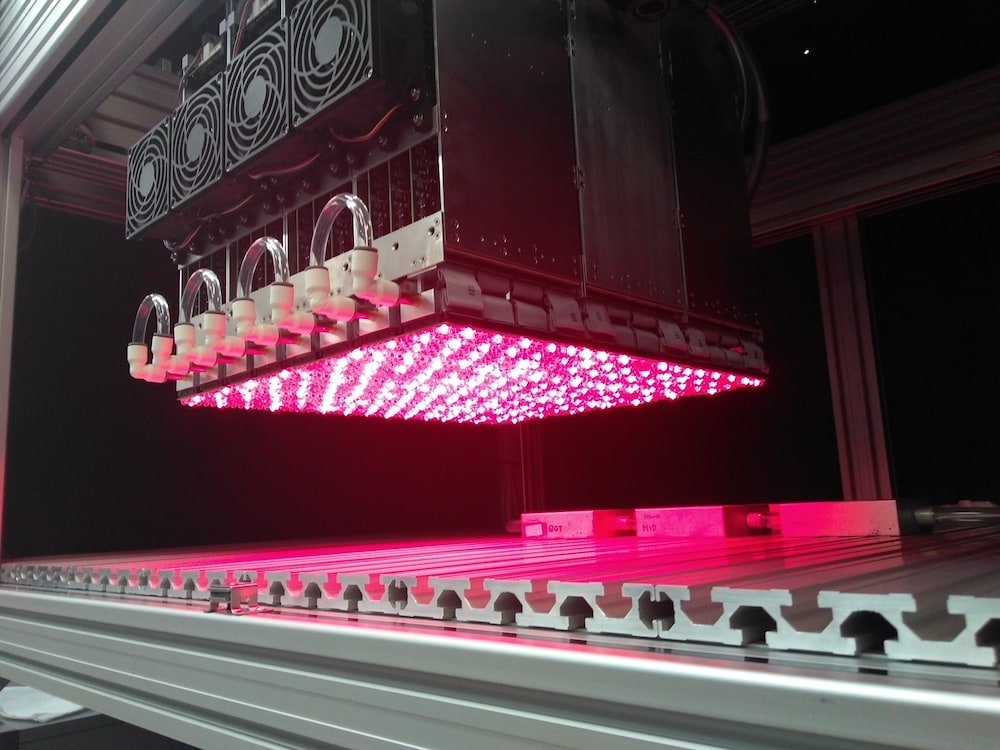 Spatial Non-uniformity
Individually adjusting each LED provides fine control over spatial non-uniformities within a cell. Controlling spatial non-uniformities within a solar cell provides deep insight into the cell's health, such as information on potential hotspots, manufacturing defects and efficiency. Greater spatial control also provides advanced spatial testing.
Advanced spatial testing

Manufacturing differences, environmental wear and lifespan generate junction current differences within solar cells. These differences cannot be measured without advanced spatial control in solar cells that have been assembled into strings. This makes getting the most accurate picture of the cell's performance impossible when using traditional simulation methods.

Advanced spatial testing can measure the current margin of each junction in every cell within an assembled string or circuit. Because an LED-based simulator is a near field simulator, it is possible to go down a string and test every cell independently; for example, testing all cells at 105% of AM0 and one at 95%.

After testing the first cell, the spectra can be adjusted in order to test each junction within the cell. The process is then repeated along the rest of the string. This capability also introduces the possibility of testing with a non-standard mix of different spectra to generate intentionally non-uniform fields.
Temporal Stability
An LED solar simulator can provide temporal stability calibrations that greatly exceed Class A standards because of an LED's inherently highly stable design. Better temporal calibrations extend the stability.
Enables New Capabilities
LED solar simulators are flexible enough to operate in many different LED configurations, and this flexibility provides the potential to test different cell technologies. Furthermore, as solar cell technology advances, selecting new LEDs and integrating them with the simulator opens a direct path to testing new technologies.
The high level of both spatial and spectral control allows an LED solar simulator to test and calibrate a wide range of solar cell technologies across different spectra profiles depending on the application requirements.
End of Life and Other Spectral Conditions
LED solar simulation's granular control enables new testing conditions for other environments and stages of a solar cell's lifecycle, such as end of life (EOL) testing. To perform EOL testing, the simulator's LED output is adjusted to match the expected EOL irradiance. This provides helpful insights into cases where the current-limiting junction changes over time from beginning of life (BOL) to EOL. Regardless of the potential environment or life stage of interest, an LED solar simulator's output can be adjusted to match.
Automation
An entirely automated solar simulation procedure offers significant benefits to the time, cost and efficiency of the process. Automation also provides accuracy and repeatability as the light beam can be measured and verified autonomously. Advanced user calibration can optionally use the light-beam verification to further improve spectral and spatial performance beyond industry standard specifications. Automated solar simulators also enable rapid measurement of multiple circuits.
All Junctions, All Cells, Short-circuit Current Mismatch Measurement
During an all junctions, all cells, short-circuit current mismatch (JCM) measurement, all calibration standard isotypes are moved to every cell location to either verify or calibrate the light beam intensity both spectrally and spatially. This verifies solar simulator performance before and after a critical test to achieve best-in-class accuracy and traceability.